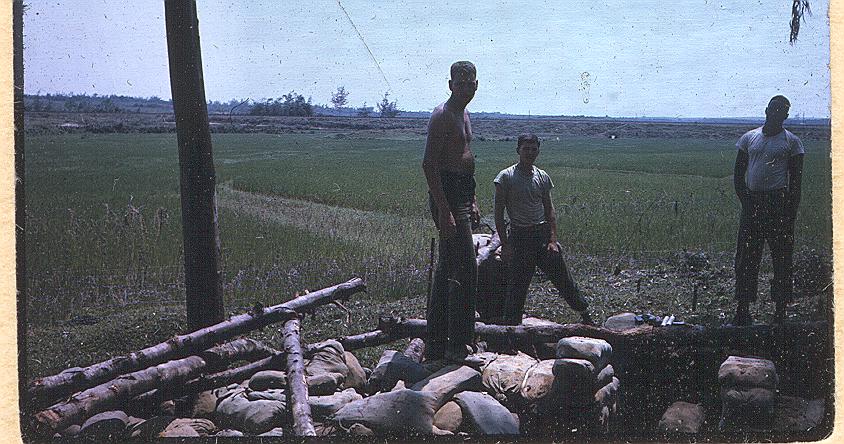 Digging In at CAC Papa 2/4, March, 1967
Left: Ray Borowski; Center: Unknown; Right: Cpl. Gary Coleman

This was the northeast corner of the compound, looking back at the railroad tracks. In several USMC Vietnam War history books, Cpl. Coleman is depicted "walking the wall" with an M-60 during an attack while with Papa 2/4.