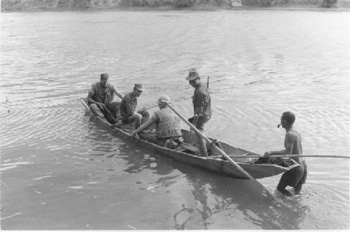 Crossing the Cam Lo River to patrol the northern
segment of Papa 3's Tactical Area Of Responsibility.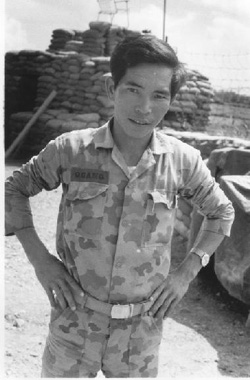 Trung-si (Sgt) Quang, PF leader during my tenure at Papa 3. I don't know how long Quang had been PF leader before I got there. I would be interested in hearing whether John Whitten or Tom Flynn remembers him.